EFFICIENT
We pride ourselves on providing swift and efficient waste management services without compromising the quality, safety, and integrity of our services. Our qualified team of dedicated professionals will always go above and beyond to ensure our work causes zero disruption to your business operations.
COST COMPETITIVE
Get the best rate on waste management solutions island-wide as we provide highly customised and affordable services for waste collection, handling, and disposal to meet your needs. Our cost-competitive service packages will always be lighter on your pocket as we take into account the scope of your project and the scale of your business.
WASTE MANAGEMENT
We offer end-to-end waste management services from cleaning and collection to disposal and recycling, for a wide variety of waste streams, including commercial & industrial waste, wooden & horticultural waste, scrap materials, and plastics. We provide long-term services, one-off contracts for site-clearing, and self-haul disposal at our facilities.
OUR EXPERT SOLUTION
For over 40 years, our expert solutions on waste management have significantly helped the community and businesses in Singapore. To continue our tradition and unwavering commitment to excellence, we have bolstered our expert solutions to accompany you on your future sustainability journey.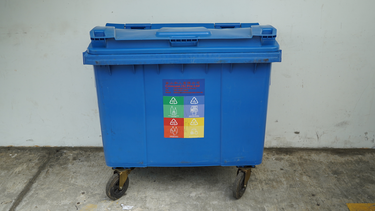 WASTE DISPOSAL
Our containerised waste disposal services comprise the collection, transportation, disposal, and recycling of various waste streams in a safe and environmentally-friendly manner. We cater our services to residential developments, industrial & commercial buildings, construction projects, and the logistics sector with our diverse fleet of waste collection vehicles and waste containers to accommodate varying degrees of building dimensions and space constraints.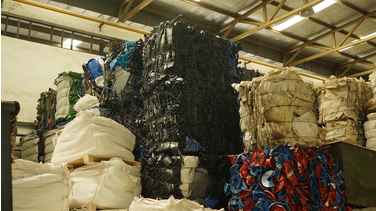 SCRAP MATERIALS
We provide reliable and efficient environmental solutions to empower our customers to lead a more sustainable lifestyle through more accessible bin placement and recycling options. Our waste recycling and storage services aim to help our customers discard their unused items responsibly to give them a second lease of life. We collect all kinds of scrap materials like papers, plastics, wooden pallets, glasses, and electrical components. We also deal in trading as well as import and export of scrap materials.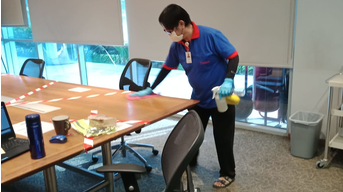 CLEANING SERVICES
Make sure that your office premise always looks immaculate and well-maintained with our dedicated, highly professional cleaning service team. We boast a wide range of corporate cleaning services, from general cleaning to deep cleaning, as well as add-on services like garden maintenance and landscaping. We are highly capable of procuring human resources for full-time and part-time cleaning according to your requirements.
To know more about our wide array of services, drop us a message. You can also reach out to us via WhatsApp. Click on the icon at the bottom to chat with us. In case you have any custom requirements not listed here, feel free to reach out to us, we would be happy to help. Alternately, you can reach out to us via Email / Phone